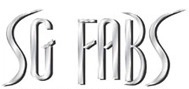 Double Jacketed Vessel
We manufacture and bring forth an excellent assortment of Double Jacketed Vessel. Made up of Stainless steel AISI 304 food grade material, these vessels are mainly used in canteens and hotels to prepare sambar. To meet the specific demands of our clients, we make available Double Jacketed Vessel in various capacities including 50Lts, 75 Lts & 100 Lts. We lay prime emphasis on the packaging of these vessels to ensure safe delivery at clients' premise.
Features:
Sturdy design
Proper insulation
High heat resistance

Durability
Further Details:

This vessel is required for cooking, chemical experiments and other purposes. It is double jacketed as to provide a double layer for resisting direct contact with steam. The vessel has an adjustable handle that is useful for loading contents into the vessel with ease. It stands on a perfectly balanced stand which is durable and space-saving. They are seen in scientific laboratories, pharmaceutical, chemical industries and also commercial kitchens.
Features -

Double jacketed vessels are provided to avoid the direct contact of steam in vessel.

Tilting mechanism is provided for easy unloading of stuffs and for cleaning purpose.

Sleek & strong frames are used in supporting the vessels from the ground.

Available in various sizes ie 50Lts, 75 Lts & 100 Lts